Handy apps for hand therapists I wish I had access to years ago
I have worked clinically in the area of hand therapy for many years now and over time I have loved the new addition of technology and innovation to our profession. It allows us to work efficiently but there are also benefits for our clients who can do things online like map their pain journey, learn about anatomy, interact with programs that help improve their symptoms, and remember when and how to exercise.
Whilst technology and therapy are not for everyone, I wanted to share some apps available for hand therapists that might provide value for clients as well. This is not an exhaustive list, and you likely already know some great ones yourself.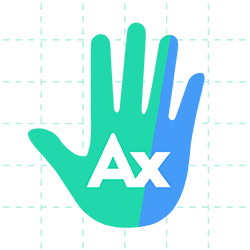 Sensation Ax means no more searching for coloured pencils to record your client's sensation assessments. A nifty online app to track sensation that is super efficient.
Rehabminder allows the therapist to create an online-based exercise program for their clients, setting the reps and frequency. The app provides clients with images of the exercises, and reminders on when to complete them. Now teamed with TrackActive as well.
Recognise developed by NOI takes clients through the basic understanding of graded motor imagery and the ability to recognise left and right following the onset of chronic pain. It has a test function for left and wrist discrimination and games people can play to increase their ability to recognise left and right hands. Also available for shoulders.
Goniometer Pro allows you to measure joint range of motion using a two-step process.  The paid version is free from ads and can store up to 12 joint measures in the memory setting.  Useful to use over the top of x-ray films to measure joint or bone alignment.
Complete Ortho allows an in-depth look at anatomy for the hand, wrist, elbow and shoulder. Great for your own knowledge or for guiding clients through the anatomy of their injury.
Labyrinth provides a fun way to work on wrist movement using a smartphone. It has 20 free games or in-app purchases increases your range of available games.
Dexteria provides fine motor practice for pinching, tracing with the index finger, and tapping with each individual finger.  The games are not extensive at all for the price, so you can likely make something yourself on paper for cheaper!
Medadviser allows clients to keep track of their medications to reduce accidental overdose or forgetting to take at the prescribed intervals. Good for clients who have a lot going on. It connects with local Australian pharmacies and allows the ability to manage script renewals.
Fabulous is a great app for helping get clients into better routines. We diet, exercise, sleep and activity can affect recovery from a hand or upper limb injury, and this app allows people to create routine and habits. Also helpful for yourself!
Protectometer has also been developed by the team at NOI and aims to provide clients with an insight into their own pain story, along with their perceived danger and safety themes.
Smiling Mind is an app created to facilitate mindfulness for adults and children. There are free mindfulness activities available on the app to help deal with stress and daily challenges.
Headspace is a mediation app to help clients focus, achieve clarity and decrease stress.
Catch My Pain app allows clients to create a record of their pain location, type and frequency so they can easily communicate their pain journey to you. Their details can be emailed through to your practice if needed.
Flaredown allows clients to track their symptoms for conditions such as CPRS, arthritis, Raynaud's and fibromyalgia. It allows tracking of things that make symptoms worse and those that improve symptoms, including food, activity, mood, and medications.
Sleepcycle is great for clients who are having difficulty with energy levels and sleep. Sleep Cycle alarm clock tracks your sleep patterns and wakes you up during light sleep. Waking up during light sleep feels like waking up naturally rested without an alarm clock.
Cursive Writing app is great for people who have lost the ability to write following injury and have a goal to get back to cursive writing. This app can be used by tracing with the finger or using a stylus pen on the screen.
I hope you find some of these useful for improving your client outcomes.
Amy
Client Experience, Private Practice, Apps, Technology, Hand Therapy